Toys & Specialty Vehicles
Provide coverage for your Massachusetts clients' "toys" — motorcycles & off-road vehicles (ATVs, E-bikes, golf carts, snowmobiles), RV/motorhomes, trailers, antique/classic cars, watercraft — with Safeco Insurance through Number One. Safeco is a Liberty Mutual Company with A (Excellent) financial strength rating from the A.M. Best Company.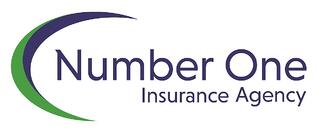 Complete Application & Full Premium are required to bind coverage.
Motorcycle/Off-Road
Classic/Antique Cars, RV/Motorhomes, and Trailers
Watercraft
General
How Safeco Can Assist Your Insured
The Insured can create a Safeco Customer Account to manage policies online.
Download The Safeco app to your mobile devices for fast & easy access to pay bills, change payment or billing preferences, track a claim, and more.
Around-the-Clock Roadside Assistance at (877) 762-3101. All coverages and features are not available in all states.
Safeco's Claim Center is open 24/7. Customers can contact Safeco directly to report a loss at (800) 332-3226. Avoid faxing or calling in claims on behalf of customers, as this may slow down the process.