MAIA prides itself on offering high-quality educational opportunities, regardless of where an agent is in their career. We offer classes from licensing prep to basic insurance to advanced designation classes.
What Makes Our Classes Unique?
Highly experienced instructors with a passion for teaching
Quality content is updated regularly to reflect the latest changes to the law
Caring staff that go the extra mile for class participants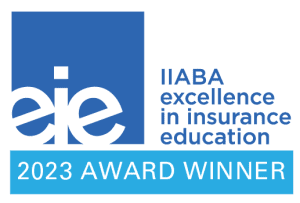 Here is what are members have to say:
"Excellent instructor, engaging, humorous, enjoyed the class very much. Very interactive." – Dylan
"A true master of his craft, … is a wealth of knowledge. I've used what I've learned in this program 'right out of the box' to increase revenue and certainty and couldn't be happier." – John
"100% satisfaction. Immediate real-world application. Use this knowledge to start writing more quality business right away. Hands down one of the best investments I've made." - Josh
"2 years in the insurance industry, many things that I believed were open to interpretation are not. Took many notes, and this class prepared me to go over renewals far more prepared. I have uncovered many items I would not have noticed otherwise" – Renee
"Best course I've ever taken in my insurance career!" – Judith
If you need help deciding what course is suitable for you, please don't hesitate to contact our Education Manager, Betty Amaro-White, at bamarowhite@massagent.com or by phone at 508-634-7372.