Team up with Number One Insurance Agency to help place your flood insurance risks. We'll remove the hassle and provide you with the workflow that works best for your agency and your clients.
What does our concierge offer you?
Customized workflows
Underwriting & data entry
Quoting (both NFIP & Private Markets, if available)
Proposals, signoffs, payment collection & policy delivery
Marketing support!
Our goal? To help you quote more of this important coverage without adding more work for your team and to help you grow your business.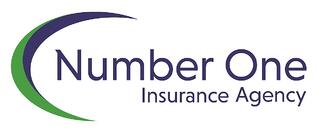 New Business - Complete Application & Full Premium are required to bind coverage.
Submission Process:
Scan the signed application and payment authorization form to Jackson via his secure portal.
Mail to:
Number One Insurance Agency, Inc
Attention: RLI
91 Cedar Street
Milford, MA 01757
Servicing Existing Clients:
Policy Changes
Submit inquiries to Jackson Le or at (508) 634-7362.
Renewals
Renewal procedures vary based on carrier, risk, and experience. We will send renewal documents and instructions three months before the policy expires.
Claims
Please refer to the policy documentation for instructions on reporting claims.
Marketing Support
We have FREE marketing resources for you, from emails, stickers, stuffers, customizable flyers, and more. Let us help get Flood Protection in the minds of your clients and their business with your agency.