An A+-rated carrier offers a stand-alone personal umbrella policy for your Massachusetts clients. This endorsed IIABA program provides agents direct access to RLI's Agent Portal for speed and ease in servicing their clients.
Important Notices & RLI Agent Access
RLI updated their Policy Form, Effective 10.1.2022
RLI Agent Access gives you direct access for:
Secure online quote & submission delivery to your clients to review, E-sign & pay - RLI's Online Workflow
Prefer paper? - Quote online and print out applications for the insured's completion & signature.
Access to policy status, billing info, and policy documents
To sign up today – Email Grace Roche to set up your password and start your direct access!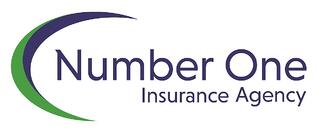 New Business - Complete Application & Full Premium are required to bind coverage.
Note: RLI requires insureds to include all drivers AND household members ages 14 and older – permitted, licensed or not to be listed on the application. When insureds are applying for new or renewing coverage, it is imperative they disclose all information at that time. Please carefully review with your insured.
For Existing Policies:
Submit Process Via RLI Agent Access
Scan the signed application and payment authorization form to Grace via her secure portal.
Mail to:
Number One Insurance Agency, Inc
Attention: RLI
91 Cedar Street
Milford, MA 01757
Direct Access to myportal.rlicorp.com
Sales Tips
Free Marketing Templates
Download the templates, add your contact information, print them out, and send them to your insureds with their Homeowner or Auto policies.