Designed for individuals who own a home-based retail or service business.
Unlike traditional commercial business owner policies, this program features a low $250 deductible with a minimum premium range from $150 - $280. This policy offers your Massachusetts clients an A+-rated carrier with all of the features of a standard BOP but at a significantly more affordable price.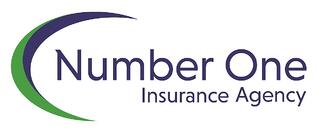 New Business - Firm quotes require a fully underwritten application. A completed application and full premium payment are required to bind coverage.
General
Submit Process:
Scan the signed application and payment authorization form to Grace via her secure portal.
Mail to:
Number One Insurance Agency, Inc
Attention: RLI
91 Cedar Street
Milford, MA 01757
Make a Renewal Payment
Online: RLI Home Business Online Payment Link
Phone: (866) 302-7925 (Credit Card & ACH Payments)
US Mail with Payment Stub (*Warning, mailed payments take up to 10 days to process.)
Mail to:
RLI Insurance
Box 3940
Peoria, IL 60612
Cancellation Procedures
The Insured's signature is required.
Please note: Minimum Earned Premium of 25% applies to all policy cancellations.
The cancellation date will take effect on the date received or a future date requested.
Submit a signed LPR to Grace Roche via email or fax: (508) 634-2930.
Report a Claim
Email: new.claim@rlicorp.com
Fax: (309) 683-1629