Workers' Compensation – Alternative Markets Client Servicing
AmTrust Contacts:
Client Services Online or by call (877) 528-7878
Billing: (855) 399-1185
A.I.M Mutual Insurance Companies Contacts: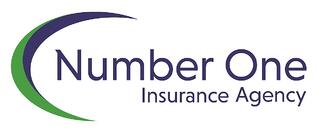 Agent Service Workflows: Business Owner's Policies & Workers' Compensation
Policy Changes & Loss Run Requests – Please submit an email request.
Waiver of Subrogation Applications:
Cancellation – Submit LPR with the insured's signature, reason, and cancellation date.
Reinstatement Requests - Must be submitted on the insured's letterhead, list the policy number, cancellation date, and statement of no losses between the date of cancellation through the current date, with the insured's signature, title, and date. We will respond with the underwriting's response and conditions if required.
Audit Disputes – Forward to the carrier's audit department all copies of the 941s issued throughout the policy term and a letter from the insured asking for a review of the audit. If the insured needs assistance contacting the auditor, please contact Michelle St. Angelo.
Broker of Record Requests – Must be submitted on the insured's letterhead and include the policy number, effective date, a request naming BOTH Number One Insurance and your agency as the Broker of Record
and the insured's name, signature, and title.
Certificates of Insurance - Agents can issue a certificate of insurance, but we suggest making sure the policy is in force by calling the automated billing center before issuing and noting your file.

AmTrust: 877-528-7878
A.I.M. Mutual: 800-876-2765
After issuing the certificate, send a copy to Number One Insurance Agency, Inc via email to mstangelo@massagent.com or fax to (508) 634-2930. We will notify the carrier.