Only Available in CA, HI, MA, NJ, PA, and VA and offered exclusively by Anderson & Murison (A&M).
The Big Umbrella Policy for business owners is underwritten by "A+" rated Scottsdale Indemnity Company (Nationwide Group) and available exclusively through Anderson & Murison.
Does your client own a business, practice a profession, work as an independent contractor or own multiple rental properties?
If the answer is yes, A&M may be able to write one umbrella policy that covers both their personal and business exposures with "The BIG Umbrella"!
This one insurance policy gives seamless umbrella coverage for personal and business exposures.
This single policy prevents legal battles when two different insurance companies may cover the same accident.
You can insure over 50 rental policies on this umbrella.
You can increase your commission from your personal line clients with one easy placement.
Available limits are from $1,000,000 to $10,000,000!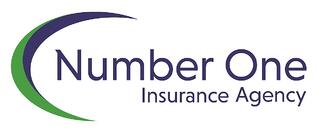 Program Details:
Online Submission:
Download the PDF Application by Email or Fax:
*If your client already has an in-force personal umbrella written thru A&M, you only need to submit a Commercial Supplemental Application and request that it be combined with the personal umbrella policy number you provide.
A&M provides online access for agents.
Not signed up with A&M yet?
Email info@amqts.com or call (323) 255-2333 for details & assistance.
Anderson & Murison, Inc.
Wholesale Insurance Services
800 West Colorado Blvd., P.O. Box 41911
Los Angeles, CA 90041
Lic. # 0323106
P: (323) 255-2333
F: (323) 255-0957