The MA Registry of Motor Vehicles (RMV) requires any MA insurance agency seeking an Electronic Vehicle Registration (EVR) Permit to have a surety bond in the amount of $10,000. MAIA's Number One Insurance Agency has partnered with RLI Insurance Company to offer these bonds for MAIA Member agencies. The cost of a 3-year bond is just $250!
Put very simply, a surety bond is a contract in which one party (the "Surety") guarantees the performance or obligation of another party (the "Principal") to a third party (the "Obligee"). However, unlike insurance, a bond requires the Principal to reimburse the Surety for any claims paid against the bond. In the case of an EVR Surety Bond, your agency is the Principal; the MA RMV is the Obligee, and RLI Corp is the Surety.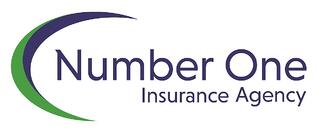 You receive access to our Bond Submission Portal, which allows you to apply, pay for, e-sign and submit your bond electronically within minutes!
After you apply and pay for the bond, RLI delivers the unsigned bond to you and Number One.
Number One will send you the bond via RSign to be electronically signed and filed with the MA RMV via email.
We offer two bond-term options: The 3-year bond (Cost: $250) saves you money, AND you renew less frequently, or a 1-year bond ($100).
RLI will bill you to renew your bond automatically.
And, of course, whenever you write business through MAIA's Number One Agency, you're supporting your Association!
We have a 1-year bond for $100, or save time and money and purchase a 3-year bond for only $250!
*Please note: Agencies with multiple locations will require separate bonds filed for each location.
IMPORTANT: Your application must be completed to match the agency's entity name stated on the EVR contract, not an individual.
This is a MAIA member benefit. You must have a MAIA membership to access it. If you are not already signed in, please click on the login located in the top right-hand corner of the screen to access the portal.
MAIA Members: Click here to access the EVR Bond Portal!