Accredited Insurance Lines Professional (AILP)
MAIA's Premier Designation Program for Insurance Agency Professionals
MAIA has developed a high-caliber educational curriculum for serious insurance agency professionals seeking to pursue a premier designation: Accredited Insurance Lines Professional (AILP). AILP courses are appropriate for Agency Producers, Account Managers, CSRs, Underwriters, Adjusters, or any insurance agency employee who wants to build a solid practical knowledge base to facilitate their career performance and advancement.
Everyone is eligible to earn the AILP designation, but at this time, continuing education credits will only be an option for those who are licensed in MA.
AILP designations are available at three levels – the complete designation, which covers both Personal and Commercial Lines, and two monoline options:
AILP – Accredited Insurance Lines Professional [Complete]
AILP/PL – Accredited Insurance Lines Professional / Personal Lines only
AILP/CL – Accredited Insurance Lines Professional / Commercial Lines only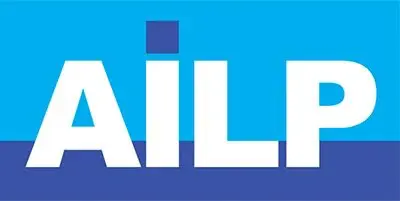 What makes our AILP classes Unique?
It's Flexible
Focus on Personal Lines and earn an AILP/PL
Focus on Commercial Lines and earn an AILP/CL
Or, do BOTH and achieve the full AILP designation
Choose webinars or live classroom learning
A wide variety of classes can fulfill the yearly renewal requirement!
It's a Win-Win-Win
Employees: Enhance your knowledge, confidence, and work performance while at the same time strengthening your career prospects.
Employers: Gain skilled and proficient insurance personnel who retain and attract clients through their capable daily interactions and communications. Errors and omissions may be reduced due to more knowledgeable and professional employees.
Clients and Business Partners: Enjoy professional business relationships and peace of mind through contact with knowledgeable professionals.
It's Comprehensive
There are two levels of AILP classes
Coverage classes offer intermediate content
Issues classes dive deeper into the more complicated scenarios.
Course Requirements
Participants should have at least two years of experience in insurance and have completed beginners' insurance courses in the coverage topics (or have a producer license).
The AILP curriculum includes both Coverage* and Issues** Courses. The complete designation (AILP) requires successful completion of all Coverage PL and CL Courses AND all Issues PL and CL Courses. A monoline designation (AILP/PL or AILP/CL) requires successful completion of all Coverage and Issues Courses in the desired line. Specific coursework completed for other designations or certifications may count toward your AILP designation.
Already Have Different Designation or Certification?
You may be able to skip some of the course requirements for an AILP designation! View Exemption Criteria
Personal Lines (PL) Courses
Anyone pursuing the AILP or AILP/PL designation must complete these courses (unless exempt). Each course has a one-hour essay exam at the end of the day, centered on the material presented that day.
🔷COVERAGE COURSES: PL
AILP Coverage: Homeowners
A full day on the mechanics of the homeowners' product:
Important definitions, review of Section I coverages, additional coverages, and perils
Certain Section I conditions, such as insurable interest and loss settlement.
Section II coverages and exclusions.
AILP Coverage: Massachusetts Personal Auto
A full day on the mechanics of the Massachusetts personal auto policy
Eligibility for personal lines vs. commercial lines
Importance of personal injury protection, uninsured motorists, property damage liability, optional bodily injury, underinsured motorist, and physical damage coverages
Important exclusions and problems for each of the coverages
🔷ISSUES COURSES: PL
AILP Issues: Personal Residential Part 1
Eligibility and business – Airbnb and other business issues and named insured and occupancy issues
Definitions creating problems such as residence premises, insureds or not, Insured location challenges
Other Section I Conundrums: Excluded property, D issues, debris removal questions, loss assessment problems, and those pesky peril arguments of accidental discharge or sewer backup, earth movement, ice dam and/or water seepage
AILP Issues: Personal Residential Issues Part 2
Loss settlement problems such as R/C vs. Ordinance or law; Effect of Specified A vs. Additional limits of liability endorsements; Special Loss settlement endorsement
Waiver of Subrogation or not
Section II Exposures: Personal injury and social media, Toys, recreational vehicles owned or rented, Host liquor problems and the personal party, Vacations, and watercraft, Aircraft issues – drones and traveling, How much loss assessment is enough
AILP Issues: Miscellaneous Personal
Condo issues that cause problems: Bylaws and limits; Master policies and deductibles, Special Form and property, loss assessment, and loss of use rented condos
Dwelling policy: DP-1 vs. DP-3 – identifying the major differences; Dwelling liability and personal injury; Short-term rental law
Miscellaneous issues such as cyber, identity theft, and mobile device control over home
AILP Issues: Personal Auto Part 1
General issues: MAIP vs. CAR vs. Voluntary eligibility; Customary operator vs. deferred operator; Named insured or not; TNC and other social media use like Doordash, Turo, etc.
Identification of important issues such as "failure to furnish information, driving non-owned autos, the benefit of UM/UIM and PUP, ailment, operator exclusion.
AILP Issues: Personal Auto/Umbrella Part 2
Auto rental problems of Long-term rental, loss settlement, rental contract requirements; MAP and vehicle types
General auto issues such as Cancellation - After a total loss and reasons carrier can cancel" "reasonable repairs and expenses" in a loss; Fault or not; Business use and problems in MAP; Waiver of deductible misinterpretation; Trailer or not
Personal Umbrella Policy issues to identify, such as Business activity, auto regular use
PUP and social media business risks such as TNC and Airbnb; C/C/C vs. underlying; pollution vs. underlying
Commercial Lines (CL) Courses
Anyone pursuing the AILP or AILP/CL designation must complete these courses (unless exempt). Each course has a one-hour essay exam at the end of the day, centered on the material presented that day.
🔷COVERAGE COURSES: CL
AILP Coverage: Commercial Auto
Eligibility vs. personal lines for individually owned business vehicles
Declaration Page importance of Item 2 covered auto section
Importance of symbols to create covered auto definition
Liability insuring agreement, insured definition, exclusions
Physical damage insuring agreement and exclusions
Important BAP endorsements such as Additional Insured, Massachusetts amendatory endorsement, etc.
AILP Coverage: Commercial General Liability
Sources of liability
Occurrence vs. claims made
Who is the insured, or not?
Mechanics of aggregate limits
An insuring agreement, territory, and known occurrences
Exclusions such as contractual, pollution, auto, property damage, your work, and product
An insuring agreement, personal and advertising injury definition, need for separate cyber and discrimination
C medical payments insuring agreement and restrictions
AILP Coverage: Workers' Compensation
Independent contractor vs. employee
3A vs. 3C vs. MA LOS
Part I benefits and what it doesn't pay
Part II EL and third-party action over dual capacity, consequential loss, and exclusions
Important endorsements such as USLHW, Maritime, Voluntary Compensation, and waiver of our right to recover and when qualify for them
Addressing the leasing situation
AILP Coverage: Commercial Property
General issues of valuing property ACV vs. R/C vs. Functional
Coinsurance
Methods of writing specific, blanket, and value reporting
Addressing the Building and Contents Form CP 00 10 – What's building and BPP and what's not
Additionals
Extensions
Property conditions of vacancy and loss valuation
Cause of Loss Special Form CP 10 30
General exclusions, additional exclusions, and limitations of
🔷ISSUES COURSES: CL
AILP Issues: Commercial Liability Part 1
"Who is an insured" issues such as why the request for CG 20 11 Managers or Lessors of premises?
Contractors, Owners, and Developers issues such as CG 20 33, CG 20 10, and CG 20 38, specified vs. automatic; what's the difference? Why the request for older editions vs. newer editions? What is "arising out of"?
AI vs. NI: Is there a difference?
Indemnitee vs. AI status
Primary and non-contributory or not
Limits – How much is enough? Amending the limits, designated project or premises, aggregate limit amendments, products, and completed operations redefined and why
Miscellaneous issues such as the statute of limitations vs. statutes of repose, waiver of subrogation provision vs. endorsement, wrap-ups and your client, certificate of insurance issues and problems
AILP Issues: Commercial Liability Part 2
Exclusions that cause problems such as Damage to property – operations vs. completed operations exclusions; Renting property – real or personal and damage to it; improper use of damage to your work exclusion; Construction defect or not; Pollution, not exclusion; Liquor liability and BYOB; Auto in the GL; Drones and finding
Exclusionary endorsements to beware of: Excluding specifics, Amendment, and limitation endorsements that are exclusions in disguise
Exclusions remind us to buy other policies, such as EPLI and Cyber
AILP Issues: Commercial Property
Knowing how to amend property when you need to – additional covered property endorsement for the excluded property; property not covered endorsement to avoid duplication; specific property endorsements for certain property types such as signs, antennas, and landscaping; New options for tenants and building items; drones
Endorsements affecting loss settlement, such as manufacturers selling price, margin clause, value reporting form, ordinance or law and debris removal, vacancy change options
Adding other interests – loss payable or adding building owner
Business income issues – Coinsurance; described premises or not; BII period exclusion; ordinance or law consideration; BII form vs. BII in BOP; amending the period of restoration; dependent property consideration; BII and loss to vehicles; drones and BII
AILP Issues: MLIS EPL Understanding the Exposures and Insurance (IRMI course)
Identify five key common law exposures to EPL claims
Identify the most important federal statutes relating to workplace discrimination and recognize the employment-related exposures such statutes create
Compare the various methods of obtaining EPLI
Recognize how the covered persons/covered organizations/covered acts provisions function within EPL policies.
Recognize the scope provided by (a) third-party liability provisions, along with the (b) "claim" and (c) "damages" definitions included within the policies
Recognize the major components of the claims-made triggers used to write EPL.
AILP Issues: MLIS Cyber and Privacy Liability Exposures and How to Insure Them (IRMI course)
Recognize key areas of confusion inherent in cyber and privacy, beginning with the fact that it is referred to under different names by different insurers.
Identify the major types of third-party liability losses that result from cyber and electronic activities: (1) information security liability, (2) privacy liability, and (3) content liability.
Recognize the major types of first-party property losses that result from cyber and online activities: (1) business interruption, (2) dependent business interruption, (3) extra expense, (4) data asset loss, (5) cyber extortion, (6) computer fraud, (7) funds transfer fraud, and (8) miscellaneous crime losses.
Recognize the effect of the key first-party property and third-party liability insuring agreements found within the policies.
Identify the most important exclusions found within cyber and privacy forms.
*Coverage Courses: Intermediate-level courses that address and reinforce essential information necessary to tackle the daily needs and issues in the average consumer's insurance portfolio. Fundamental Course requirements may be waived for certain participants. View Exemption Criteria.
**Issues Courses: Intermediate- to advanced-level courses that enhance the participant's understanding of common problems and issues, building their insurance knowledge and expertise over both competitors and coworkers.
Course time runs 8:00 am to 4:00 pm., including a one-hour essay exam at the end, centered on material presented that day.
Timing Requirements
To earn the complete AILP designation, when taking both PL and CL courses at the same time, all required coursework must be completed within six (6) years.
To earn a monoline designation (either AILP/PL or AILP/CL), all required coursework must be completed within four (4) years.
Once an AILP designation has been obtained, you can immediately use the designation.
You may obtain one monoline designation first and then add on the other to reach the complete designation.
Update Requirements
To retain the ability to utilize the designation, the designee must perform a yearly (calendar year) update which can include any multi-day, full-day, or 2 partial-day courses that total at least six (6) continuing education (CE) credits; that are intermediate to advanced in nature (i.e., programs that discuss policy issues, not those that just review policy coverages*); and offered through MAIA.
For AILP/CL designees, the renewal course must be in commercial lines. For AILP/PL designees, it must be in personal lines. If you have earned the complete AILP designation, your renewal course can be in either commercial or personal lines.
*Examples of Qualifying Renewal Classes
AILP Issues Programs (but NOT AILP Coverage Programs)
Homeowners Issues (but NOT Homeowners Coverage)
Deep Dive Into WC (but NOT Workers Compensation Coverage)
CIC-Ruble Graduate Seminars (but NOT CIC Institutes)
CISR-William T. Hold [WTH] Seminars (but NOT CISR Classes)
MLIS Programs (but NOT AAI Programs)
When registering for a program for designation renewal, please indicate "AILP Renewal" next to your name. If it is a virtual class, please email the Education Team Member for that class and inform them of your renewal intentions.
If unsure, please contact MAIA's Education Team prior to the class.
Online Exam Information – for Webinar AILP Classes Only
The online exam will open at 3:30 PM on the day of the class, and close at 3:30 PM the following day. You may take it any time within that timeframe, but once you start, you will have 60 minutes to complete it.
You will need to have a disinterested third-party proctor to monitor you while taking the online exam and sign an affidavit.
On the day of the exam, you will receive an email with exam access information and a downloadable Affidavit form. Prior to taking the exam, please review the Affidavit and fill out the top of the form. The proctor will then need to complete and sign the bottom of the form.